Your Scale Session is Scheduled
Step 1: Add the call to your calendar
Make sure that your booking is in your calendar – you don't want to miss it!
Step 2: Complete your business growth quiz (if you haven't already).
It should have been emailed to you. Your quiz results will help us to fully prepare for your session & better understand how we can best support you in growing your business.
Step 3: Watch the videos below
To see what's possible for you.
Watch These Videos Before Our Call…
We want to make the most of our time together, so check out this videos to be as prepped as possible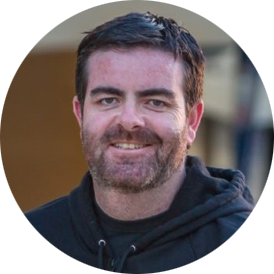 "All champions have great coaches. Jairek is a gifted coach who has helped me think through and solve multiple obstacles in my business as it was scaling into eight figures revenue. I'm grateful for the results and his friendship."
Brandon Webb
Hurricane Media
Since joining us Michelle was able to save over $52,000 and generate an additional $60k in new revenue!
Which is a 2,986% ROI on her investment.
Great work Michelle!!!
"The value we get from this group and from Jairek and Amanda is priceless. If you compare what you get from others, they're not even in the same league. I don't even think it's because the surname is Robbins. They have their own individual thoughts and methods which quite frankly are appreciated."
Christopher Hayward
Business Owner
These two amazing humans hold the record for BUSINESS GROWTH in our current program.
In 2020, during a global pandemic, they were able to grow their business in the following ways.
Grew their revenue by 50% + YTD
Grew their profitability by 171% YTD
Grew their net profit by 195% YTD
BRAVO to them both and their team at Clean Creations!
PS: if you live near New Orleans — go visit them and pick up some healthy + delicious meals!